Literally and figuratively, you want to rise to the top, and you know that to achieve that, it's all about attaining optimal lead generation and top results for SEO.You probably even know how to apply some strategies to increase your standings in the online searches, but you also know it is not your expertise.
Is it worth spending the extra cash on an SEO expert? That's not always an easy question to answer. Consider the following benefits of hiring someone to help in this area. It might be the wisest investment you can make for your business.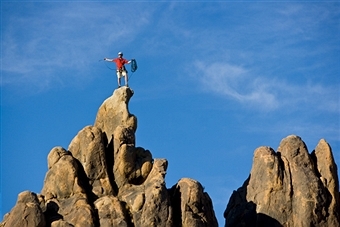 The goal is to get to the top, but what's the best way to get there?
Your job is to create the awesome and engaging content, and the SEO expert's responsibility is to maneuver that material up, up, and then --up. Let them do their thing.
How much time do you have?
SEO efforts needs to be done every single day.
SEO experts utilize a multi-faceted approach that enables more potential consumers to find your website than ever before. Consider their strengths, and consider whether or not you have expertise in every one of the following:
Webpage Design
Reputation Management
Load Times for Pages
Link Building
Link Analysis
Managing Social Media and Networking Sites
Creating Efficient and Effective Words for Keyword Searches
Targeting Your Demographic to Increase the Bottom Line
Tracking Sales
This last aspect is huge, as many affiliate marketers don't have the time or resources to track their sales. Most are concerned with the bottom-line commissions, but not tracking is a big, BIG mistake. It is time consuming, but it is a must. If you don't have the time to track, that's probably the biggest benefit of hiring someone.
It's also impossible to manage and grow your business without keeping up with the hundreds of changes to the most popular search engines every year; an SEO expert studies those changes and keeps up with the fast-paced mechanization adjustments.
Coding and analytics are usually considered to be the two most complex aspects of SEO expertise. Having a deep understanding of these two facets of how best to increase the search results is what SEO experts know best.
It's hardto be driven right up to the top of a search.
Bottom Line: A decade ago, an SEO strategist may not have been a required tool for all businesses. Today, quite simply, it is. Online searches are the first place everyone goes when they need services or goods; you are much more likely to be "found" if the insider tools are used and well executed.
Good luck getting more efficient and increasing your lead generation!
Valerie J. Wilson is a freelance writer who covers a variety of business topics and profiles businesspeople such as Steve Wynn