12 Aug 15 2:53 am
New IObit affiliate Program: Up to 75% Commission
Hi all,
I am Scarlett, now working at IObit. I really like Affilorama Forum, it shares useful information about affiliate marketing. So I want to share a good affiliate program of our company to you. This program has high commission up to
75%
, and helping you make money in an easier way, even you are newbie.
About IObit
With more than
100 awards
and
200 million
downloads worldwide, IObit is a world's leading software manufacturer focus on PC & Mac optimization and security since 2004. Our products are increasingly preferred by businesses and home-users worldwide for ease of use, reliability and superior performance.
Benefits of IObit Affiliate
[*]Well-known products to boost traffic to your website
[*]
Start at 60% and earn up to 75%
commission rate on each sale
[*]Minimum payment
USD $100
with most convenient payment option: PayPal, check, wire transfer
[*]
120 days' cookie tracking
and custom affiliate build available
[*]Various advertising banners and landing pages support
[*]Monthly newsletter support - deals, product updates, and tips
[*]
Bonus and commission increase
for top performing affiliates
[*]Dedicated Affiliate Manager
So Simple to Get Started
Sign up with Avangate by filling in a short form, and you will receive an email with access to your account within 48 hours, after your registration information is verified.
Click to register
within 5 minutes.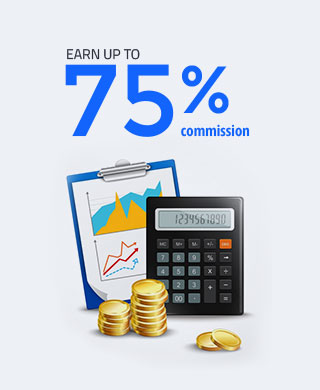 Contact: partner @ iobit.com
Find more information on
http://www.iobit.com/en/affiliate-solutions.php
If you need further information, please contact me freely.;)
Scarlett